Today I had a discussion with someone about my I-don't-want-to-be-an-IT-project-manager crisis. She looked at the information I presented her with and told me she could see the danger for me. She also told me I need to decide which path I want to take. Right now. Like right now, before it's too late. She asked me which I was most passionate about for my day job, the marketing or the IT side.
Marketing, of course. I tell stories. I'm a writer, it's what I do. If that isn't where my passion lies, I should pack up my notebooks, blog and dreams of getting published and find something else to do in my spare time. Maybe Mario Kart.
Ask me where my passion lies, I'll tell you stories. Ask me to tell you my super power (because they do that for meetings with Google), I'll tell you stories. Ask me what I want to do more than anything, I'll tell you stories.
I can be passionate about the day job. I can give it everything I have and I can get you results. But give me the choice between two projects, I'll choose the one where I can tell stories.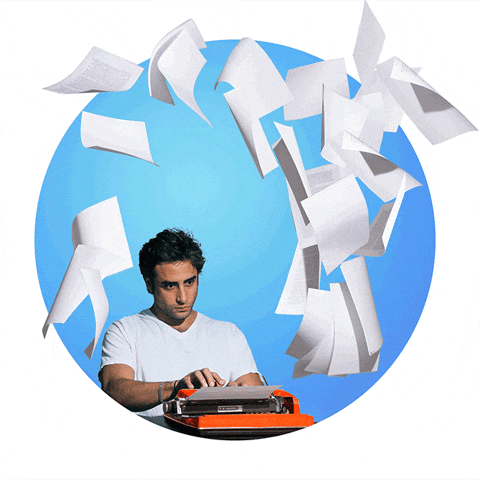 That's what it's like when you work with one of us weird writer types.
We will keep small notebooks in odd places. When you see us writing in them, we're not looking for another job, we're not writing down the bitchy comments we won't say to your face. (Our bitchy comments might be Shakespearean – "Away, you three inch fool!") We've simply had an idea and had to get it down before it ran away.
We will occasionally stare into space. We might be in the middle of a story, running through some dialogue. If you see our lips moving, don't be scared.
We will pick up on the vibes around the office. We notice people's feelings, the little details that make them unique. That girl who always changes her hair colour will one day show up in a story, and the backstory will blow you away.
We'd love an extra hour in the middle of the day to squeeze out a few quick chapters, update our blog, do some research.
If you want to use us to the best of our ability, let us tell stories. Let us shine the way we were meant to.
Ask a doctor if he would rather heal people or administrate them and what do you think his answer will be?
It's the same for us.
It's the same for everyone.
Play to your passions.