This started off as an extremely angry post. Fortunately I was saved from the mistake publishing it would have been by my son, who asked me if he could go and sit by the water for a while. Since it was such a lovely evening, I suggested we go for a walk together instead and look for an ice cream.
For two hours we walked through the city, exploring new parts of the neighbourhood we are still getting to know. As the light began to fade, we made our way home through Vestre Kirkegård, the largest graveyard in Copenhagen. I told him about the last time I was there, when our high school history teacher took us to see the grave of some famous Dane or other and then bought cakes for us all. I remember taking the bus to my summer language school in France from the station just opposite it, not knowing that I was heading towards my first great love.
We talk a lot when we go for walks. The angry part of this post started off as a rant against Activity Based Working which is meant to promote 'empowerment and cooperation.' As far as cooperation goes, no one talks to each other anymore and it's impossible to find the people you need, so that one is out the window.
I can't stand the word 'empowerment.'
If someone or something is meant to empower you, it must imply that you don't have power to begin with. At least in my book.
Giving me the opportunity to sit on a barstool or in the world's most uncomfortable armchair during office hours does not give me power. At work, I want power to do one thing. My job. To do that, I need to know that I have a desk where I can sit and do said work. Making me lug all my stuff around in a big felt bag does not give me power, it takes it away and leaves me feeling nothing but frustrated and extremely p*ssed off.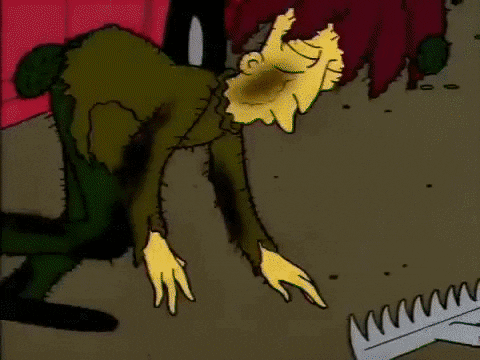 We give at least eight hours of our lives to our work, every day from Monday till Friday. In doing that we give part of ourselves. Apart from the lucky few who are super passionate about every single thing they do at work, every day of their lives, most of us would rather be elsewhere. Having a little space of our own that we can personalise with pictures of our family, pithy quotes or corny cartoons makes it seem a little less remote.
Don't take away from me and pretend you're doing me a favour.